Replacement of Shower Filter Set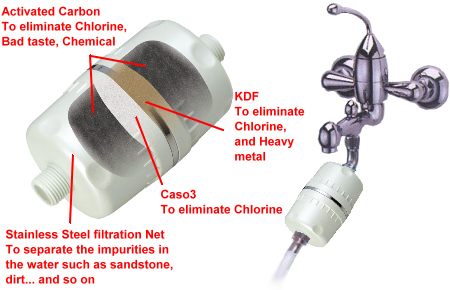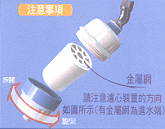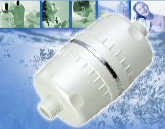 Do you suffer from?
Dry, itchy skin... Decolorized hair... Dry and brittle hair... Lung and eye irritation... According to scientific studies, chlorine absorption increases cancer risks
The High Output Shower Filter will reduce chlorine in your shower and leave your skin and hair smooth and supple. In addition, your lungs will be protected.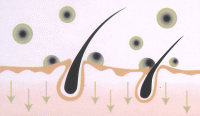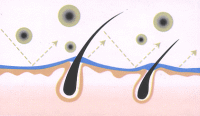 Model No.
A-189-4
Description
The Replacement Of Shower Filter Set
Specification
Unique design for improved water quality.
State-of-the-art engineering offers high performance and improves water flow-through.
"Easy-to-replace" filter cartridge for optimum dechlorination.
It takes just seconds to replace the filter cartridges assuring a consistently high rate of chlorine removal. Cartridges last 3 to 6 months.
Ideal for the whole family!!
Convenient, replaceable filter cartridge Pop-IN REPLACEABLE CARTRIDGE.
A - Pop-In, Replaceable Cartridge Easy to replace, no back flushing.
B - Mixed Carbon and - CaSO3 - KDFR 55 Bacteriostatic Media Chlorine-reducing media.
A Better Design for Better Shower.