3.5 GAL STAINLESS STEEL STORAGE TANK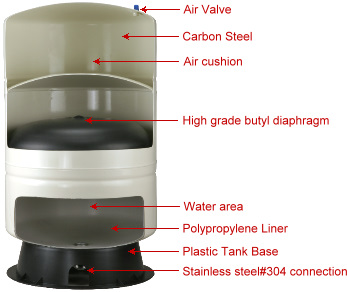 Steel Pressure Storage Tank
Manufactured from the highest quality NSF listed, FDA grade materia
Model No.
C-107
Description
3.5 GAL STAINLESS STEEL STORAGE TANK
Size
120mm x 370mm
Specification

Designed for reverse osmosis applications, made with high quality, NSF listed, FDA approval material.
AQUA-WIN is a distributor for many kinds of famous Brand, such as PAE Tank, CCK Tank and KEMFLO Tank..., and do on.